New Rules Protecting Nursing Home Residents Take Effect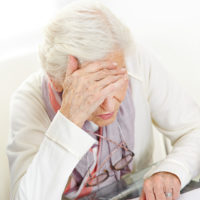 The Department of Health and Human Services (HHS) has recently begun to enact a set of rules that will provide the most substantial overhaul to federal nursing home regulation in 25 years. The new rules, which will enter into effect in multiple phases, were designed to increase long-term care facility residents' comfort, as well as their protections from abuse and involuntary discharge.
The new regulations will apply to all nursing homes and long-term care facilities that benefit from federal funding through Medicare and Medicaid, affecting some 1.4 million residents of nursing homes nationwide. The changes to regulations occurred on a broad array of subjects, including:
Revised definition of abuse
Financial exploitation of a resident of a nursing home, such as fraud or theft, will now be included as a form of abuse under the law. Additionally, nursing homes will no longer be able to hire licensed professional staff members who have previously been disciplined for committing abuse, mistreatment, financial exploitation, or neglect of a resident.
More customizable care and living arrangements
Nursing home residents will now have the right to request special snacks or meals outside of regularly-scheduled meal times. Additionally, residents will be able to select their own roommates, including siblings or same-sex partners.
Improved training requirements
Staffers will now need to receive special training on working with patients with dementia, and on avoiding elder abuse.
Greater safeguards against involuntary discharges
Nursing home residents who have been threatened with removal will now have additional options to challenge discharges, as well as time to contest a decision before being discharged. State-level long-term care ombudsmen will now receive notice of an involuntary discharge immediately, offering the office the opportunity to begin investigating the discharge right away.
One of the most important rules included among HHS' changes was one that prevented nursing homes from including arbitration clauses in their contracts with residents, preventing residents from filing a claim in court after an incident of negligence, mistreatment or abuse suffered while a resident of a nursing home. However, that provision is currently suspended while courts consider nursing home industry representatives' claims that creation of the rule overstepped HHS's authority.
If you or a loved one have been the victim of abuse or neglect in an Idaho nursing home, find out if you have a claim for money damages by contacting the compassionate and dedicated Boise nursing home neglect and abuse attorneys at Pedersen Whitehead & Hanby for a consultation, at 208-336-2552, with additional offices in Twin Falls at 208-734-2552.