Personal Injury Law Firm Serving Throughout Idaho
Dedicated, Experienced and Successful Attorneys for Serious Personal Injury in Boise, Twin Falls, and Southern Idaho
In Boise, Twin Falls and across southern Idaho, individuals who have suffered a serious personal injury or families who have lost a loved one due to the negligence or wrongful conduct of another trust the law firm of Pedersen Whitehead & Hanby to get them the care and compensation they need to deal with the harm and losses they have suffered. With over fifty years of combined experience, the attorneys at Pedersen Whitehead & Hanby have helped thousands of people like yourself with their legal needs. Our lawyers have recovered tens of millions of dollars on behalf of injured people and their families. Let us help you pursue your personal injury or wrongful death claim to achieve the best result possible.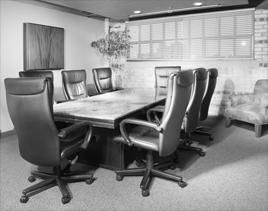 Our Philosophy – Putting Clients First
Clients come first at Pedersen Whitehead & Hanby. We take the time to meet with you and understand your needs. We also make sure that you are fully informed at every stage of your case, so that you know what to expect and can make informed decisions. We are here to answer your questions and guide you through your case, while providing practical advice and excellent representation. By working closely with our clients and being thoroughly prepared, we are able to pursue the best outcome in the case, whether by negotiating a settlement with the insurance company or litigating the matter all the way to a jury verdict.
Our comprehensive civil litigation practice includes representation in all of the following areas:
If you have been injured by the negligence or misconduct of another, you are entitled under Idaho law to recover compensation for your present and future medical expenses, lost income, pain and suffering, and other legal damages. The law puts the burden on you, however, to prove every element of your case, including showing how the defendant's negligence caused your injuries, and justifying the amount of compensation you are seeking. The defendants, meanwhile, have a team of insurance company defense lawyers representing them, who try to shift the blame for the accident onto you, or try to show that your injuries are exaggerated or due to some other cause. We have the knowledge, skills, experience and dedication to build and present a strong case proving the other party's fault, while keeping you from being unfairly saddled with any portion of blame.
If the negligence of another caused the death of a loved one, you are entitled to recover for your losses, including medical expenses, funeral and burial expenses, and the loss of financial and emotional support your loved one would have provided. The loss of a family member can be both financially and emotionally devastating, and it is simply unjust for surviving family members to have to bear the added expenses in addition to the burden of a loss which can never be replaced. We provide skilled and compassionate support to help you receive an appropriate amount of compensation to help you deal with your loss and move on with your life as best as possible.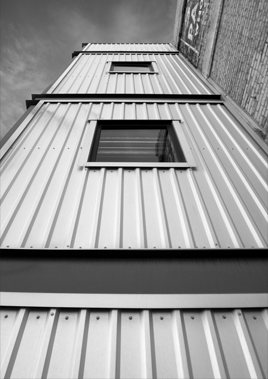 We believe that every person is entitled to high-quality legal representation when they have been injured by the negligence or misconduct of another
It is not uncommon for insurance companies and injury victims to have good faith disagreements about the liability of an insured policyholder, or the actual extent of damage in an accident. However, when insurance companies cross the line from good faith to bad faith, they should be held fully accountable for their unacceptable behavior. Insurance bad faith includes a host of unfair practices, including unreasonable delays in processing claims, denials of claims or disclaimers of coverage, refusing to defend or settle a third party claim, offering an unreasonably low settlement amount, or even canceling an insurance policy simply because a claim is filed. Our seasoned litigators stand up to insurance companies and fight to enforce the covenant of good faith and fair dealing implied in every insurance contract, and to hold insurers liable for fraud and bad faith in the execution of their duties.
Product manufacturers have a duty to make sure that any products they put into the stream of commerce are free from defects that make them unreasonably dangerous. Product makers can be held strictly liable for defective products, meaning it is not necessary to prove that the manufacturer was negligent, but only that the product was dangerously defective when it left the manufacturer's control and was not significantly altered before it injured a consumer, worker or other end user. Auto makers and other manufacturers should never put their own bottom line ahead of public safety. Our products liability attorneys hold corporations accountable for design defects, manufacturing defects, and failure to warn of product dangers.
Professional Negligence – Attorneys, engineers, architects, real estate agents, investment brokers and other professionals are all bound by certain duties in the practice of their profession. These duties require them to be diligent and loyal toward their clients, avoid self-dealing or conflicts of interests, and practice with the care and competence expected of other members of the profession. When professional negligence or incompetence causes harm to your physical or financial interests, we institute litigation to compensate you for your losses, and help ensure that others are not further victimized by such behavior.
We put our trust in doctors and hospitals to care for us and treat us with skill and attention, yet across America medical mistakes occur by the dozens every day, some with serious, permanent or even fatal consequences. Our experienced Idaho injury lawyers know how to get to the bottom of a case of medical negligence, and overcome the resistance of medical providers and their insurance carriers to providing appropriate compensation for surgical errors, medication errors, misdiagnoses and other medical errors. Medical malpractice cases are often challenging and complex; make sure your attorney has the knowledge, skills and resources to take a medical malpractice claim all the way to a jury verdict if necessary to get you the care and compensation you deserve.
At Pedersen Whitehead & Hanby, our experienced team of litigators are prepared to represent single individuals or entire classes of people who have been harmed by lead poisoning, water contamination, and other toxic torts and environmental harms. Our mass torts practice includes pharmaceutical tort litigation class actions against makers of dangerous drugs, or drug companies that promote their medications for off-label uses for which the drug was never tested for safety or efficacy. Drug makers reap billions of dollars in profits from their medicines, often times finding ways around FDA safety reviews simply so they can be the first to market their latest blockbuster drug and make as much money as possible. When drug companies or other corporations put their concern for profits ahead of public safety, our firm is here to fight for justice.
The FDA recalls dozens of defective medical devices every month, including knee replacements, shoulder pain pumps, defibrillators, electronic devices with bad electrical components or corrupted software, contaminated surgical instruments and solutions, and surgical devices with parts that break off during surgery and lodge in the human body. Often these recalls do not occur until too many people have been hurt or killed. Device makers should adequately test their products and release them only when they are safe, not hide testing data and research studies that show that a particular design or manufacturing process is faulty. We hold device manufacturers accountable for their failures, and fight to see that their victims are compensated for the harm inflicted on them.
Motor vehicle crashes in Idaho, including those causing serious injury or death, are on the rise. Our personal injury attorneys hold negligent drivers accountable for their distracted driving and aggressive driving tactics which cause otherwise preventable accidents and injuries. As experienced auto accident lawyers, our team conducts a thorough investigation of the accident and seeks to hold all responsible parties accountable for their role in causing the accident. This comprehensive approach leads us to file tire defect litigation and highway sign and faulty road design litigation against automotive manufacturers and government entities as necessary to ensure public safety, in addition to pursuing cases against negligent drivers.
Interstate 84 is a major route in the Pacific Northwest, with tractor-trailers heavily loaded down with lumber, mining materials and more ever-present on Idaho roads and highways. Because of their enormous size and weight, semi-trucks can cause enormous damage in an accident, frequently resulting in serious injury or death to occupants of passenger vehicles involved in a truck crash. The vast majority of truck accidents are attributable to truck driver error, from driving while fatigued, driving too fast for road conditions, or driving with an unbalanced load. Trucking companies themselves are also frequently to blame, by failing to maintain their fleet with proper tires, brakes and other critical components. We take on the trucking companies for their negligence; our attorneys understand the complex challenges involved in successfully pursuing truck accident litigation.
Experienced Idaho Personal Injury Attorneys Dedicated to Achieving Results for You
At Pedersen Whitehead & Hanby, we believe that every person is entitled to high-quality legal representation when they have been injured by the negligence or misconduct of another. That's why we offer a free initial consultation and take cases on a contingency fee basis, where we only charge a fee if we are successful in obtaining a recovery for you. Our firm is committed not only to pursuing compensation but also to making sure our clients receive the proper medical attention and all the care they need to recover as fully as possible from their injuries. We truly care about our clients and helping them get the best results possible. For a confidential consultation or immediate assistance, call Pedersen Whitehead & Hanby at our offices in Boise (208-336-2552) or Twin Falls (208-734-2552).