New Research Shows that Drowsiness Plays Larger Role in Crash Rates than Previously Believed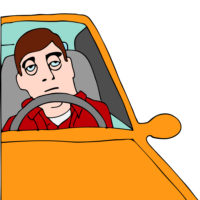 Many health experts believe that there is an epidemic of sleep deprivation in the US. Failing to get enough sleep can have countless negative health side-effects, such as elevated stress levels, higher risk for diabetes, mood changes, and problems with short- and long-term memory. However, new research is beginning to show the extent to which sleep deprivation can even injure others around us. A study released by the AAA Foundation for Traffic Safety has revealed the extent to which drowsiness plays a role in car accidents—and it's a role that is much higher than previously believed. Read on to learn about their study, and contact a knowledgeable Twin Falls personal injury lawyer if you've been hurt in a drowsy driving crash in Idaho.
Difficulty in tracking drowsy driving leads to underestimation of rate of drowsy driving crashes
Drowsy driving can be a difficult behavior for safety experts and law enforcement to measure. Drivers who are falling asleep behind the wheel can't be subjected to a chemical test to prove their sleepiness, and they may not seem drowsy if they're pulled over by law enforcement for erratic driving. Federal statistics thus measure the rate of drowsy driving crashes to be in the range of 1-2% annually.
Video footage allows researchers to track rate of drowsiness among crash-involved drivers
In order to examine this issue more accurately, researchers at the AAA Foundation took a different approach. They used behind-the-wheel video footage taken of over 3,000 drivers who participated in a long-term study of driver habits. Specifically, the researchers looked at the drivers' behavior in the six seconds prior to being involved in a crash, conducting a frame-by-frame analysis of the footage to determine whether the driver was drowsy at the time of the crash. The AAA Foundation's analysis revealed that between 9% and 9.6% of all drivers were drowsy when they were involved in an accident. That share rose to over 10% when researchers looked only at accidents that caused physical injury or substantial property damage.
Drivers have a legal duty to others on the road to drive safely and responsibly. When drivers cause a crash after choosing to get behind the wheel when they're too drowsy to drive safely, they can face a legal claim for damages for the injuries they cause.
If you've been hurt in an Idaho crash with a drowsy driver, get help pursuing a claim for damages by contacting the knowledgeable and seasoned Boise personal injury lawyers at Pedersen Whitehead & Hanby for a free consultation at 208-336-2552, with additional offices in Twin Falls at 208-734-2552.