How do I Pay for My Personal Injury Medical Bills?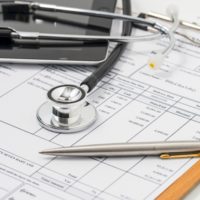 One question we often get from our clients is, "How will I pay for my medical bills?" As your attorneys, we work to get you the most favorable settlement or trial verdict, but that doesn't help you pay for your medical bills today. This blog post will hopefully answer some of the questions swirling around in the mind of an injured Idahoan with personal injury related medical bills.
Overview
Generally, if you are injured, you are responsible for the payment of your medical bills as you incur them. Even if the person who caused your injury is clearly at fault, the law does not require them to pay your medical bills on an ongoing basis. The law only requires that if a person is at fault, they must pay the damages necessary to resolve a lawsuit. Most of the time, your medical bills are part of those damages. But it is important to keep in mind, generally, that the person who is at fault is not required to pay anything until after the case is resolved by settlement or trial verdict.
Medical Bills after an Auto Accident
If you're involved in a car accident in Idaho, you will generally be responsible for paying your own medical bills. However, there are ways to alleviate the medical bills before your case is resolved. Most drivers in Idaho have medical payment insurance coverage (known as "med pay" coverage). Med pay will pay the medical bills of passengers or drivers injured in a car accident up to the med pay policy limits. The policy limit can be as little as $1,000 but is frequently much more.  This is not mandatory coverage and you have to choose it when buying a policy. If the bills exceed the med pay policy limits, you will be responsible for paying them. After med pay, you or your health insurance usually foots the bill. Then, at the end of the case, your insurance or your own wallet is reimbursed.
Medical Bills after a Slip (or Trip) and Fall Accident
Medical bills associated with a premises liability or "slip and fall" case are similar to medical bills associated with a car accident. For slip and fall cases, an injured person is generally responsible for their own medical bills.  The exception to this rule would be if the premises owner's property insurance policy has Med Pay coverage as explained above. If the premises owner does have Med Pay coverage, then the premises owner's insurance company will pay the injured person's medical bills up to the Med Pay policy limits. After that, the injured person is responsible for paying the bills through their own health insurance or out of their own pocket.
How We Can Help as Your Personal Injury Attorneys
While we ethically cannot pay your medical bills for you, we can do all that we can to alleviate the headaches they create. For example, one thing that we often do as personal injury attorneys is provide help communicating with medical billing offices. In some situations, we can help limit the frustrating medical bill collection activities. Also, if necessary, our experienced staff can help you navigate the often-complex medical billing systems.
Bottom Line
Don't go at it alone. For decades, we have helped our clients get the compensation they deserve for their case. After an injury, you shouldn't endure the process by yourself. Our firm will do all we can to help you get beyond the crippling medical bills and back to living your life.
Call attorney Michael Hanby for a free consultation and case review at 208-336-2552.