$3.85 Million Award for Brain Injury Victim Upheld by Idaho Supreme Court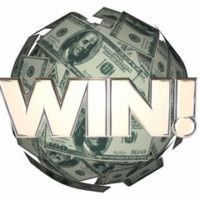 Victims of brain injuries don't just suffer crippling physical effects or massive pain and suffering; when a victim's brain is injured, they may never be the same person again. Recently, our medical malpractice attorneys at Pedersen Whitehead & Hanby were able to fight on behalf of a victim of a nurse's reckless mistake, defending her right to receive over $3 million in money damages from the hospital where she was injured. Learn more about the case below, and contact a knowledgeable personal injury lawyer if you've been injured by an incident of medical malpractice.
Joyce Herrett was a patient at St. Luke's Magic Valley Medical Center on Christmas Eve of 2013, having been admitted as the result of a septic infection. She had been scheduled for release that day, planning to spend the holiday at home with her family. A nurse caring for Mrs. Herrett failed to place her on her back when removing a central venous catheter line. By improperly removing the line, the nurse caused Mrs. Herrett to develop an air embolism and, as a result, a stroke. Not only couldn't Mrs. Herrett go home that night as planned; she was forced to spend over two more months in the hospital undergoing major rehabilitation. Mrs. Herrett had to learn once more how to walk and talk, and she still suffers from major mental and physical disabilities. She now needs round-the-clock care and continues to undergo rehabilitation.
Jarom Whitehead, a partner at Pedersen Whitehead & Hanby, represented the Herrett family in a lawsuit filed against St. Luke's. After an eight-day jury trial in Twin Falls County District Court in the summer of 2016, our firm succeeded in proving that St. Luke's was responsible for the grave injury that Mrs. Herrett suffered. The jury ordered St. Lukes to pay the Herretts $3.85 million. Mr. Whitehead pointed out to a local journalist that the jury award was "essentially forcing the hospital to pay its own bills."
The award included over $1.82 million for past and future hospital bills and medical expenses, and another $178,000 for the Herretts to make adaptations to their home so that Mrs. Herrett can more easily get around. The jury award also includes $1.5 million for pain, suffering, and loss of enjoyment that the stroke has caused Mrs. Herrett. St. Luke's immediately appealed the verdict, claiming that, while they did believe that the nurse had made a grave mistake, the award was nevertheless excessive. The hospital argued that expert testimony was admitted improperly and that the jury received inappropriate instructions on the legal standard that applied to the case. However, the Idaho Supreme Court disagreed and recently upheld the verdict in favor of Mrs. Herrett. "St. Luke's was held responsible," Mr. Whitehead noted. "Justice was served."
If you or someone you love has been injured by a doctor or nurse's mistake, find out if you're entitled to compensation for the error by contacting the professional and trial-ready Twin Falls medical malpractice attorneys at Pedersen Whitehead & Hanby for a free consultation at 208-734-2552, and in Boise at 208-336-2552.